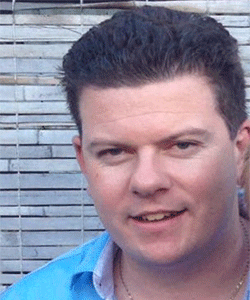 "I'm in the business of enabling business owners to better understand their finances to make more empowered, profitable decisions."
Roger Baker is the Finance Manager at the Centre for Organisation Development.
He has a strong background in Business with over 10 years of experience in Management, ranging from Retail to SME Multi-National Companies, but developed a love of bookkeeping when he saw many businesses not correctly analysing their financial position. This perfectly aligned with his vision and innate ability to use his analytical skills to help businesses better understand their finances. This led Roger to start his own Bookkeeping Business – Baker Bookkeeping which he has been successfully running for 8+ years, specialising in difficult and complex clients and as a registered BAS agent.
Roger is passionate about Mentoring and through his business he has mentored many other Bookkeepers to build businesses based on the successful Business Model he has created. As a fully accredited Master Practitioner (NLP) Coach, Roger is uniquely positioned to understand the intricacies of coaching and the holistic processes at CfOD from both a Finance and a Practitioner level.