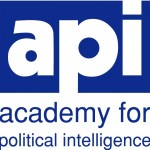 political intelligence™
How to use 'positive' organisational politics to get positive results
  In today's increasingly complex work environment, studies¹ have called political intelligence™ 'the missing leadership competency' because the 'traditional' skills of leadership are no longer sufficient to guarantee personal and organisational success. Research² indicates that the 'negative' aspects of organisational politics adversely affects morale, productivity and profitability and a recent survey suggests that it is a major cause of stress in the workplace. Given this background, what today's leaders need is not only a keen awareness of their political landscape, but more importantly, the skills to manoeuvre effectively around political minefields using a set of behaviours critical to getting things done in a positive way for all concerned. OD Professionals are hosting The Academy for political intelligence's Positive Organisational Politics (POP) Workshop which gives Executives clarity on the types of political animals that exist within organisations and, using a proprietary diagnostic profiling instrument, helps them understand how to develop higher levels of political intelligence™ in order to create a more positive political culture for their organisation.
Outline of the day
Being clear on what is organisational politics
Measuring how political your working environment actually is
A model for differentiating the different types of political animals
Understanding how political behaviour is perceived by others
Examining the 10 political preferences in a personal political intelligence™ profile
Recognising political behaviours in others
The 4 skill areas for developing appropriate and productive responses
Practice on dealing with 'real life' workplace political dilemmas
The benefits of attending
· Recognise political activities and how to manage more effectively
· Design appropriate responses for positive outcomes
· Create more productive and effective working relationships
· Reduce frustration, anxiety and stress
· Work productively with people you don't like
· Get things done in your organisation in spite of the 'politics'
· Not becoming a 'victim'.
The Academy for political intelligence   The Academy runs a wide range of performance improvement workshops globally, in addition to providing critical information for business leaders in the private, public and not-for-profit sectors. Further information can be found at the Academy website www.tafpi.com For fother information contact Kate Croker 0396454466 kate@cfo.com.au ¹Roffey Park: Politics in organisations/Management Agenda Oct 04 through Feb 09 ²Warwick Business School: The Power of Constructive Politics Nov 07