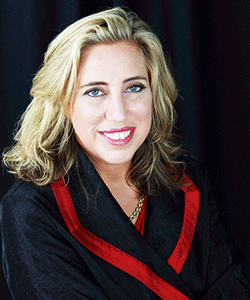 Suzanne started her career as a graduate in training at a large semi government organisation and quickly progressed to participating in the Equal Opportunity department that was a forerunner in the country. She was part of a team of learning and development specialists focusing on bringing change to an organisation steeped in many years of cultural division.  Suzanne then undertook training management positions in two manufacturing organisations where she designed and implemented training processes where none had previously existed.  She has since had 15 years' experience consulting to a number of organisations.
Suzanne has 25 years' experience in training and development both internationally and within Australia.  She is a specialist in leadership; emotional intelligence and human behaviour. Suzanne has conducted Leadership programs as well as coaching in a wide variety of organisations throughout Australia. She works across all organisational levels, from managing directors to front line staff.  She guides organisations and leaders through behavioural change.
As a specialist coach, she conducts learning and development sessions to achieve specific results.  Her goal for any session is that Leaders leave with new perspectives toward their work and life, and new or enhanced behavioural skills. She specialises in using practical techniques where appropriate. Suzanne enjoys challenging people's thinking and habitual behaviour. Leaders that she works with find her approach enlightening and refreshing.  It is not uncommon for senior managers to say: "I've hired you as a coach because I know you will tell me the truth". As opposed to a theory driven approach, Suzanne prefers to provide coaching of a practical nature, where the learning experience is raised to another level.  Suzanne's style is appropriate if you are looking for a coach who can cut to the chase, generate change quickly and provide practical solutions.
Qualifications
Organisational Psychologist - Master of Human Resource Management [MAPS]
A. Hons-Ind Psych and B.A. Hons Psych
Certificate IV in Workplace Training and Assessment [TAA]
GENOS Emotional Intelligence assessment accreditation
MBTI accreditation
NLP accreditation
HBDI accreditation
 Clients have included
Costa
Austin hospital
Northern health
Queensland health
Energy Australia
Momentum
Brightstar
ANZ
CFA
National Australia Bank
Suncorp
University of Melbourne
RMIT
Ford
Mercedes Benz
Great Western Foods
SPC Ardmona
Western Region Health Centre
Department of Transport
Department of Primary Industries
Department of Sustainability & Environment
Department of Human Services
State Trustees
Victoria Metropolitan Library's
Ernst & Young
Many Councils
CSL
YMCA
Auditor General
Synchroton
VCGLR
Swatch